I drive a vehicle every day that has 208,000 miles on it. It's clean, the AC blows cold and the stereo sounds great. And I like it.
Some people (wife included) would consider it crazy to commute through busy Seattle freeways in such a car. They'd call it unreliable, risky. Or even dangerous.
Make no mistake - I don't want my 19 year old daughter trying her luck in this car: Safely pulling onto the shoulder of a busy freeway requires a level of skill that I don't want her testing yet.
But let me back-up a bit… We're assuming the car simply stops running on the spot. Of course that is possible
- but it's most likely not the case.
Old cars, like many things mechanical, tend to die slow deaths: They make strange noises, lights come on, performance suffers etc. Boats are exactly the same way (there, I finally connected this long-winded analogy).
Micki's mechanical capability to slog up the Pacific West Coast was the least of my worries. Her dinosaur-technology Ford Lehmans ran smooth and sounded great. These old tractor engines ooze reliability, the odds of one failing without some kind of warning were very slim. Both dying simultaneously? Lotto ticket territory.
Her outrageously outdated electronics worked great.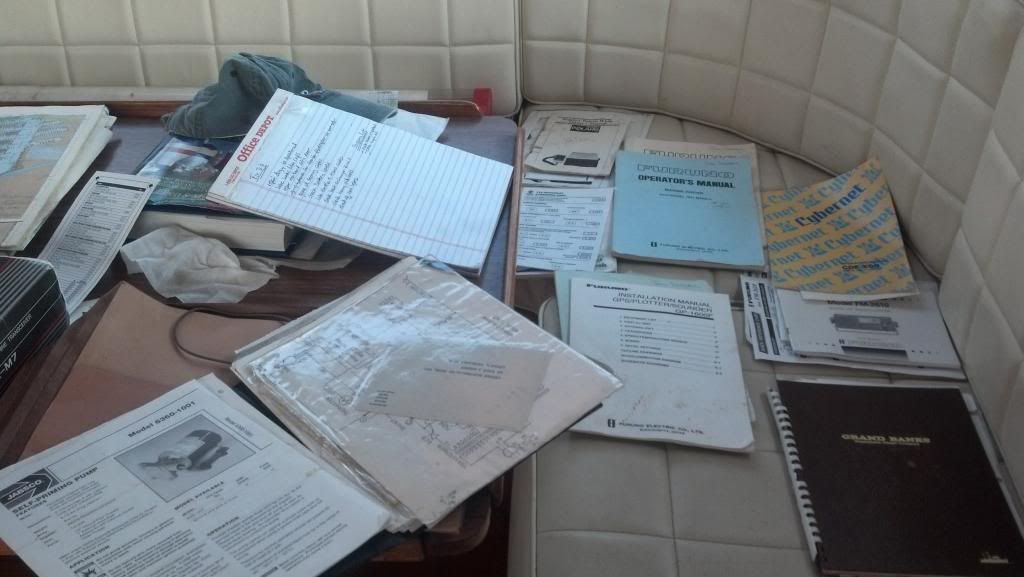 Lots of old systems to learn quickly. Makes you appreciate the new stuff.
I came to Los Angeles prepared to commit significant time and money preparing a 35 year old vessel for the challenging voyage home. But other than a
quick inspection
and major clean-up it boiled down to renewing several electrical connections, stockpiling some spare parts and changing the filters/ fluids.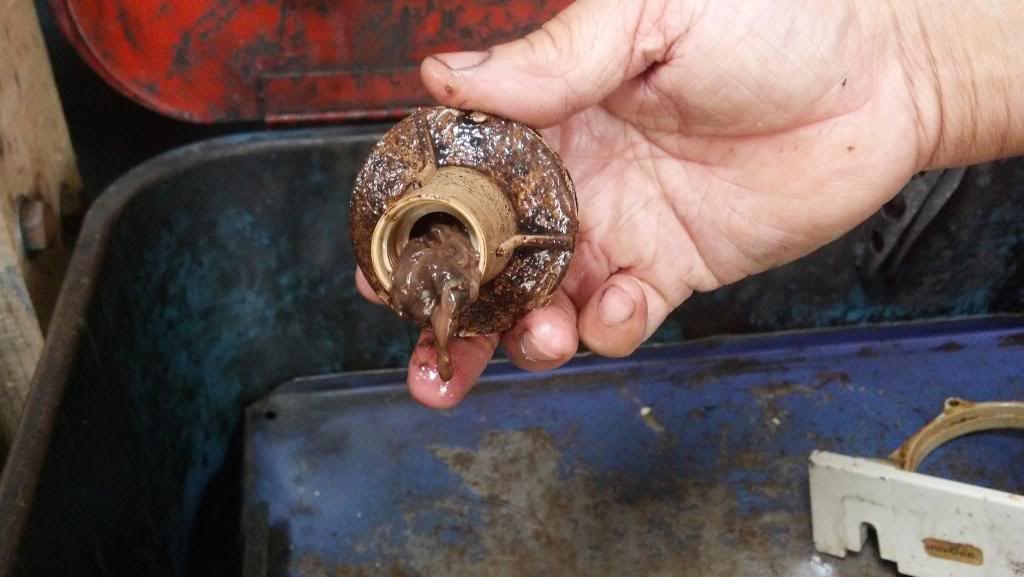 Good news: Micki's fuel tanks were bone dry, diesel quality was no concern. Bad news: Empty tanks make water, which grows algae.
I took a quick trip around Catalina in 1- 2' seas and checked-doubled-checked all systems.... Micki seemed ready
Next: San Pedro to Shelter Cove

__________________