I recently sold my old dink with its accessories and purchased
this dink
. I searched for new seat cushions and bags to provide onboard storage and comfort. I looked at several with limited storage or lesser material. I found
this bag
and bought two - one for each seat.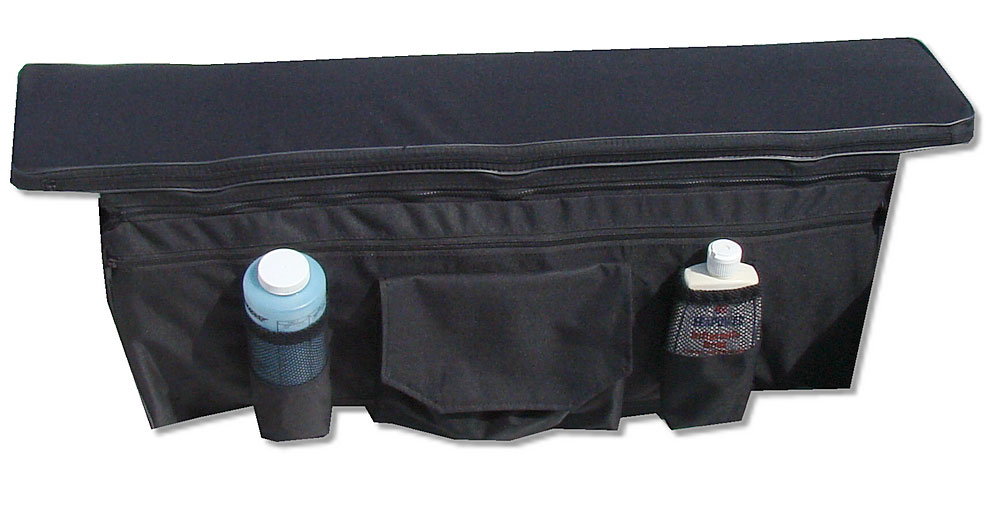 The bag comes with a large internal pocket suitable for PFDs, pump, patch kit, anchor, jackets, etc. It also has 5 external pockets for holding personal items like sunscreen, mobile devices, handheld radio, cup holder, etc. The cushion is attached to the seat with 3 velcro straps. The seat bag has 2 beefy top zippers that detach the bag from the cushion and have shoulder straps for easy carrying. The cushion remains attached to the seat. The material on the bags is heavy-duty, splash-resistant 600 denier polyester which seems very sturdy and durable.
Since I have 2 seats in my dink, I bought 2 bags at $39 each. They look great and provide great storage for all my stuff. They will get a good workout this summer on the CA Delta. Here are some more pics...including my new dink lift.
Bring on the summer fun!!